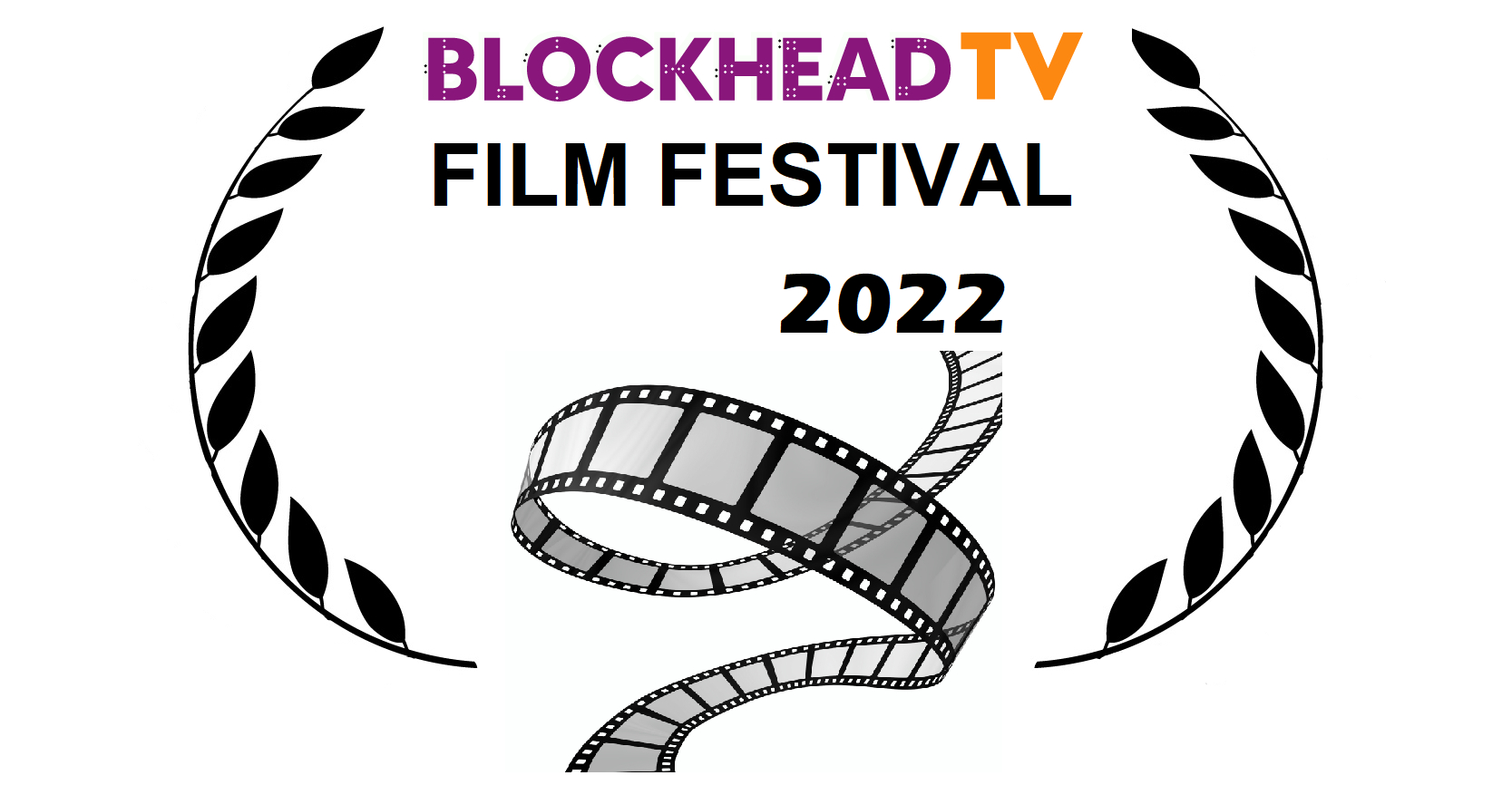 Films will air throughout the month of November and Winners will be announced December 1st. 2022
There are no category restrictions. Each work is juried solely on its own merits. The Festival seeks any combination of inventive, incisive, bold, vital and otherwise provocative work of any style or genre.
All entries must have been completed after January 2021.
Entries for adjudication must be submitted as digital files on blockheadtv.com.
Formats accepted for exhibition: Digital H264 Media, 1080p mp4 format
Films must be presented in their original language with English language subtitles if dialog is not in English.
Entry Fee (Non Refundable)
NO FEE WAIVERS WILL BE GRANTED; PLEASE DO NOT ASK.
$50 per all entries regardless of length.
Films submission official deadline is October 15th, 2022.
Feature films: 41-90 minutes. Short films: 40 minutes or less, per Blockhead TV rules.
Submission of a work confirms that Blockhead TV, LLC has permission to exhibit it on its ROKU Channel during the Festival. Submission of a work implies that the Festival can employ moving image excerpts and reproduce stills for exhibition promotion.
Very Important: Festival entries must be Uploaded by October 15, 2022. Please note this date as it is very important. If your film is accepted, the Film/video will air on a regular rotation on Blockhead TV in November, 2022.
All entries are initially reviewed by pre-screening officials. In October, the jury will consider the pre-screeners' semi-finalists and any other entries submitted to the Festival they may wish to see (even those not passed on by the pre-screeners.) Following the jurors' decisions, a list of Finalists will be determined by the last week in October 2022.
If your film is invited to air on Blockhead TV, please submit whichever of the following materials you have immediately upon notification of acceptance to better aid in Festival publicity of your work: Digital sets of B&W & color stills; an EPK; digital video clip as an mp4. You-tube or Vimeo link. PLEASE DO NOT EMAIL THIS MATERIAL PRIOR TO ACCEPTANCE.
A panel of jurists using an official internet public poll will award recognition and certificates in the following:
Best Feature
Best Short Animation
Best Documentary Short
Best Score
Best Editing
Best Director
Best Documentary Feature
Best Cinematography
Please note that only films that enter officially with a paid application and signed authorization form will be eligible for juried awards. Questions and Information about the Festival, contact: info@blockheadtv.com